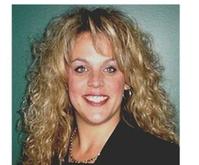 Edie Cram
Associate Broker
Whether you are a first time home buyer or an experienced investor, I provide each and every one of my clients with a full commitment to paying close attention to detail, constant communication, and the very best negotiating skills. I take the initiative in finding what my clients need while always listening, and working hard to help them achieve their goals.
I will help all of my clients utilize important techniques in the marketing their home, along with the most useful information and tools on how to choose the right property for them.
If you currently own property and are thinking of placing it on the market, or just planning to buy, you are looking at the right person. A professional agent, a REALTOR such as myself, can help you market your property effectively, or help you find the home of your dreams. This is one of the biggest decisions you will make; why not use someone you can trust? Call today for an updated list of properties for sale or have me look at the sold data and receive your FREE Market Analysis today.
I have been a resident of Maine all of my life. I grew up in Harpswell and now happily reside in West Bath. I have watched the entire Midcoast area grow and prosper. Having been a Real Estate Agent (REALTOR) for the past 16 years, I have worked with many buyers and sellers and have successfully brought them to closing.
The market is forever changing and you can count on me for commitment, consistency, dedication and honesty. I look forward to hearing from you and the opportunity to be of service.
"Through the entire process Edie acted with exceptional professionalism and with the utmost customer service. Her help was of great value to us. Some of the areas that she proactively worked on for us to make the process as smooth as possible were: the liason between her and the sellers' broker, helping with the purchase sales documents and arranging the building, water and sewer inspections [...] we will seriously be considering her to be our seller agent when the time comes again." Wally & Judy Frank Bath, Maine